Anime Central has become a staple in my convention rotation since they brought over some of my favorite DJs in 2017. I went into ACen 2019 with high hopes, and while my experience was quite different from 2017, it ended up being a fun convention overall.
The thing that first drew me to ACen was the consistent lineup of great DJs flown in from Japan for the annual Synergy dance. Fueled by my love of rhythm games, I ventured forth to the Midwestern pastures of Rosemont, Illinois and found a convention extremely well tailored to my tastes. This year, Otaquest and Attack the Music brought out Taku Takahashi and VERBAL of m-flo fame, electronic music producers Moe Shop, TANUKI, and android52, as well as the DJ duo Snack Attack. Tokyo Attack was present with a massive selection of rhythm games, and a bunch of anime and anime-adjacent companies were in the dealer hall peddling their wares.
Industry Outsider
I mentioned in last year's coverage that manga and console games were quite underrepresented at ACen, and this year was no different. Instead of coming out in full force like the past two years, Vertical decided to forgo a booth and instead sold some merch at the Kinokuniya booth. I don't blame them, though, since they're based in New York City and ACen isn't exactly a short drive away. It's kind of a shame because their presence last year was one of the highlights. However, a new player in the manga industry, Denpa, had their books for sale. Attentive individuals may have realized Denpa head Ed Chavez teased this new venture at ACen two years ago.
Just like last year, MangaGamer and Sekai Project represented the visual novel industry with some decent announcements, with the promise of more at Anime Expo. Another company that had some big announcements that surprised me a bit was Eleven Arts. They announced that Satoshi Kon's Millennium Actress would be getting a theatrical showing with a brand new dub. This was in addition to the announcement of a theatrical showing of the Sound! Euphonium movie and a Blu-ray for Penguin Highway.
Music Gaming Galore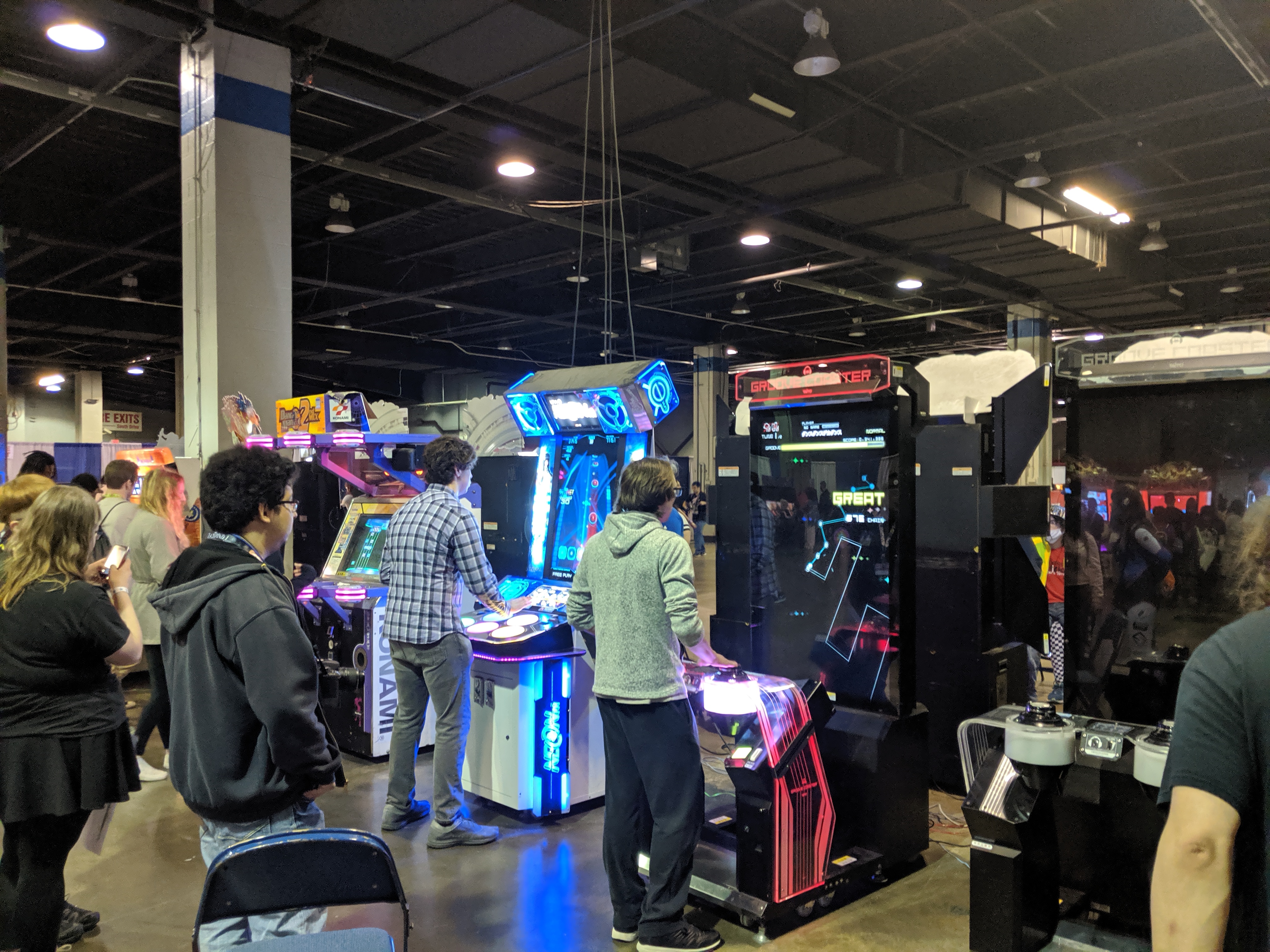 One of the biggest draws of ACen for me has always been the vast array of arcade rhythm games. This year, Tokyo Attack brought a ton of cabs including 10(!) Jubeat cabs, 3 maimai cabs, and 3 Chunithm cabs. For those of us in the States who don't have easy access to these games, that was a nice addition. The arcade was in an even bigger area than before, so it felt less stuffy and crowded than past years, which was a huge plus.
Synergizing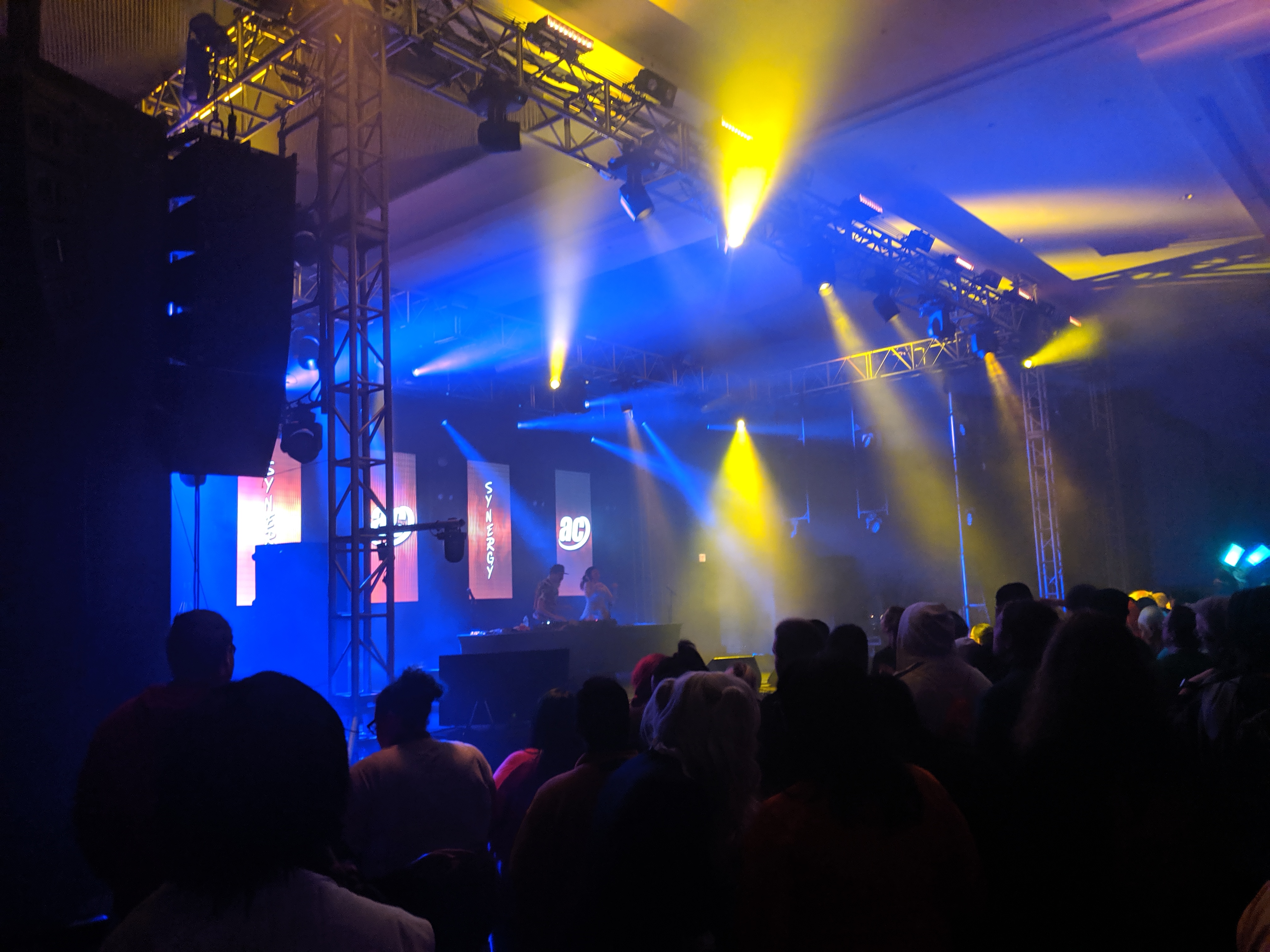 Synergy 2017 was the first year I went, and while the sheer scale of that year's event will be hard to top, the team at Otaquest and Attack the Music still manage to put on a great show year after year. Unfortunately, my lodging situation this year didn't allow me to stay for the entire dance, but what I did see was the high quality, high energy stuff I've come to expect from Synergy.
In Conclusion
ACen continues to be a solid convention that I can heartily recommend to any fans of electronic music, rhythm games, visual novels, and just about anything nerdy under the sun. They manage to bring A-list guests without having the overwhelming crowds of Anime Expo, and I look forward to coming back for another year.
---
Thanks to Anime Central for providing Fansubbing with a press badge, and thanks to Otaquest for hosting the press session with the Synergy DJs.